Centre for Parish Church Studies Day School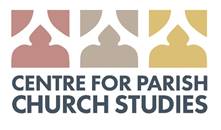 "Storied windows, richly dight?: the care, creation and continuity of stained glass after the Reformation" – Dr Louise Hampson (University of York)
Saturday 28 May 2022 │ 10:00-16:00 │ in person event
St Martin at Palace Church, 15 St Martin at Palace Plain, Norwich, NR3 1RW
The extensive trade in stained and painted glass sustained by the late medieval church and exemplified by the Norwich schools certainly suffered a reversal with the religious changes of the sixteenth century, but how accurate is the common perception that 'the Reformation' brought the craft in England to an end until the 'rediscoveries' of the nineteenth century? This day school explores the world of stained glass in England between 1500 and 1800.
The day will probably include site visits on foot to see some glass in Norwich churches during the afternoon.
Price:
£38 – General Admission
£33 – Concessions (Friends, volunteers, students, low income)
Free (<18)
Schedule:
09:30 – Church opens
10:00 – Lecture
11:00 – Coffee break
11:15 – Lecture
12:15 – Lunch break
13:30 – Lecture and visit to churches in Norwich
16:00 – End
Please arrive before 10am to ensure a prompt start.
Included: Lectures, handouts and refreshments (tea/coffee/water/biscuits). Please bring your own lunch, which you can eat in the church (or the garden if fine!), but there is not enough time to go to a pub or café.
Accessibility: There is level access at St Martin at Palace Church. Please let us know if you have any access needs or dietary requirements / allergies.
Parking: Available opposite St Martin at Palace Church or opposite the Adam and Eve pub. We encourage you to take public transport, walk or cycle where possible.
Booking: Online. Alternatively, by phone 01603 611530, by email info@norwich-churches.org or by calling in at St Martin at Palace Church. Maximum 30 spaces available – booking is essential.
Cancellations: up to 14 days before day school will have a full refund; up to seven days before, 50% refund; less than seven days, no refund. If you need to cancel, please let us know as soon as possible, so we can reallocate the place.