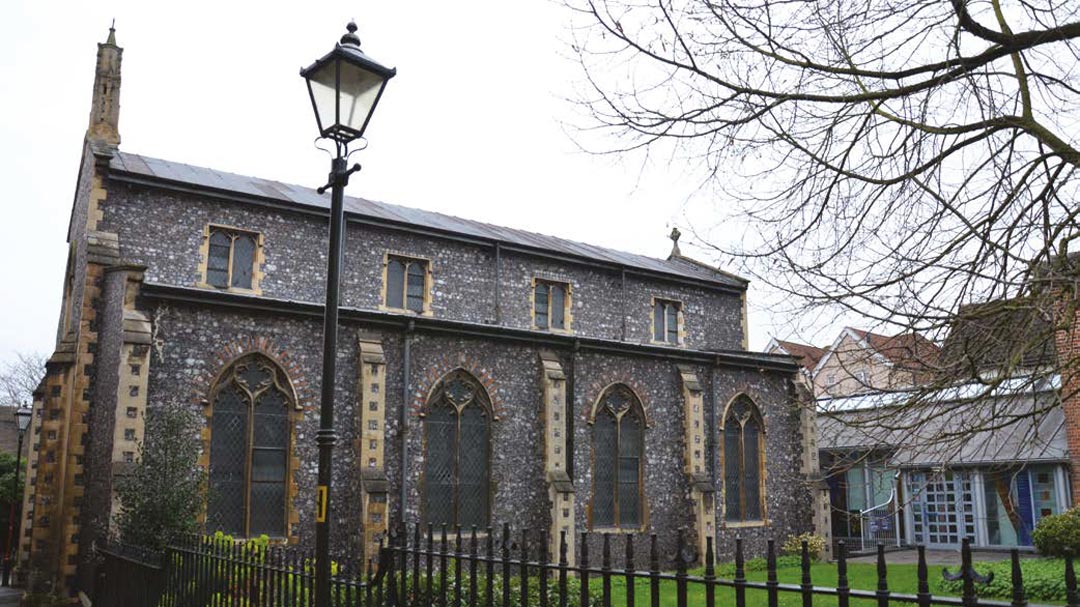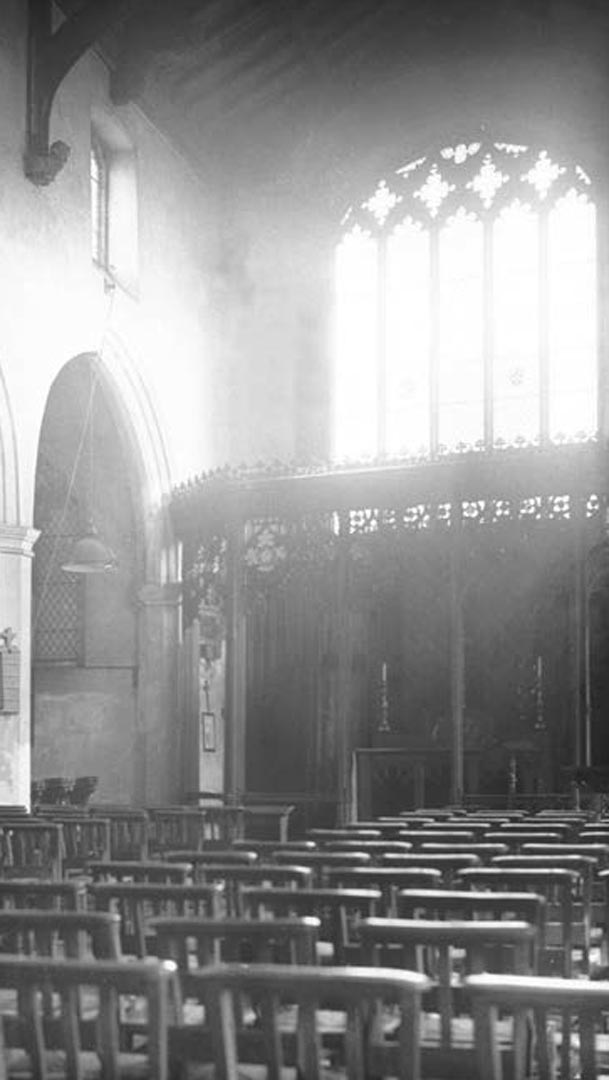 After a long period in which it and its neighbour St Margaret, with which it shared a clergyman, were opened and closed in turn, St Swithin opened for the final time in 1905, when the mission hall (the same size as the church) was built onto it.
It finally closed in 1951, and became a shoe store. In 1980 Premises Arts Centre moved in from further along the street, and have been there ever since – now as Norwich Arts Centre. It is a very successful and well-known venue.
The church itself forms the auditorium, and a doorway has been cut through the east wall where it joins the mission hall for ease of access. Other than staging and lighting gantries, little has been done to it, as all facilities are in the hall. A new entrance was built, giving access direct from St Benedict Street, rather than from the alley.